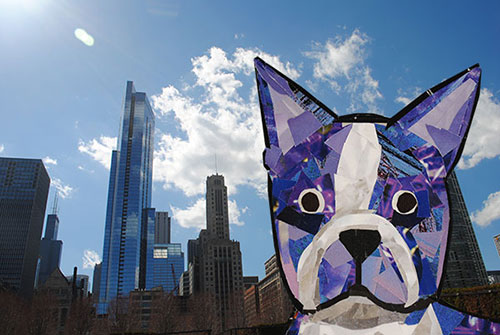 It's been a while since Bosty traveled to Chicago, so he thought another visit was long overdue. Time to take in the sights and take plenty of pictures of that Chicago skyline!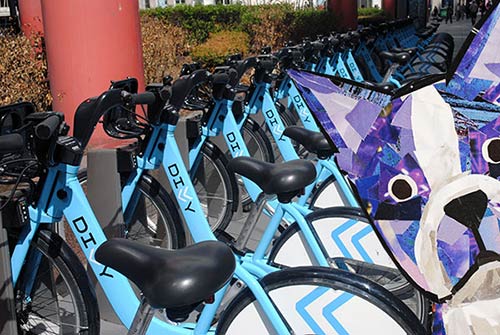 He started the day off by getting one of the Divvy city bike shares so he could bike around the city.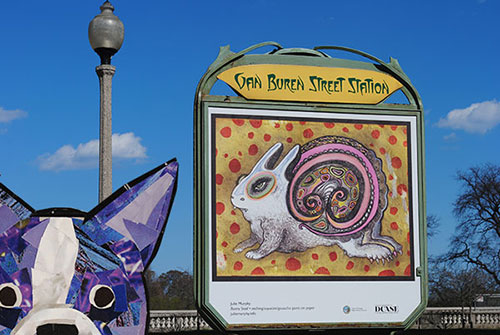 And take a look at some of the area's art, like the print of Julie Murphy's Bunny Snail featured on a street station sign.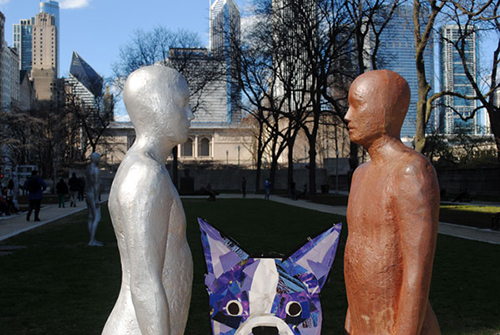 He especially liked Steinunn Thorarinsdottir's "Borders" sculptures. Looks like he was trying to get between these two.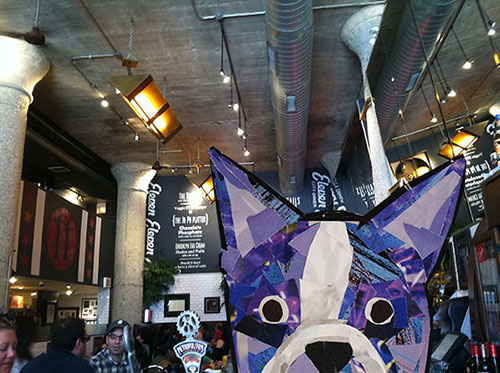 After wandering around the city for a couple of hours, he decided to take a break and savor some local food. We stopped by Eleven City Diner for a quick lunch.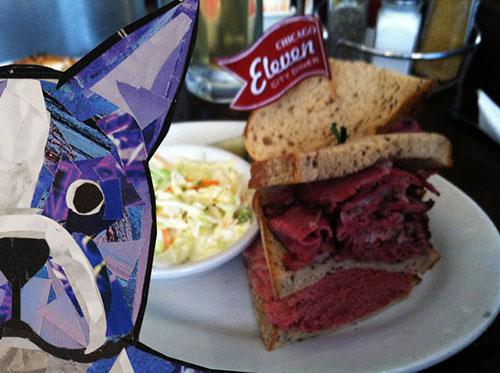 Bosty just had to order a pastrami and corned beef sandwich. How about a nice towering sandwich for lunch? Don't mind if I do!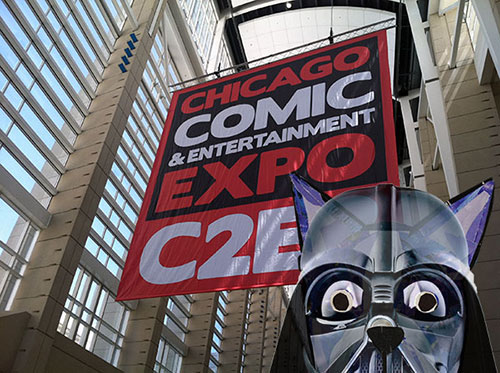 Once we finished our delicious lunch, we headed to the convention center so Bosty could enjoy the wonders of being part of the Comic Expo. He even had his Darth Vader mask handy to wear for the occasion. He liked playing doggy Darth Vader for a while.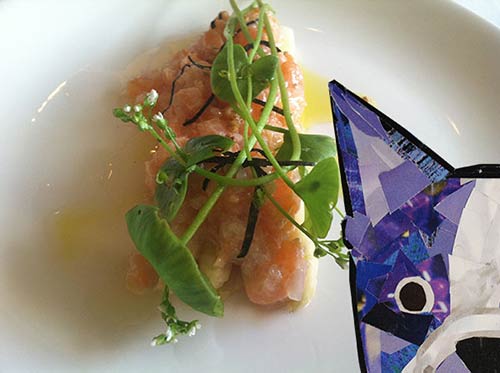 All the excitement from the convention center, seeing lots of other comic costumes, made Bosty work up another appetite. So we stopped by Blackbird for some arctic char.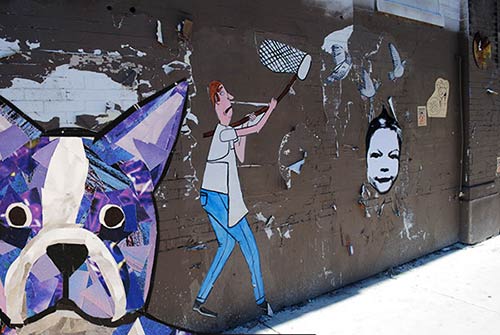 Next up, we did some more city wandering. Bosty loved checking out the street art. He was amused by this wall art that featured a man with a nervous look on his face while trying to catch pigeons with a net.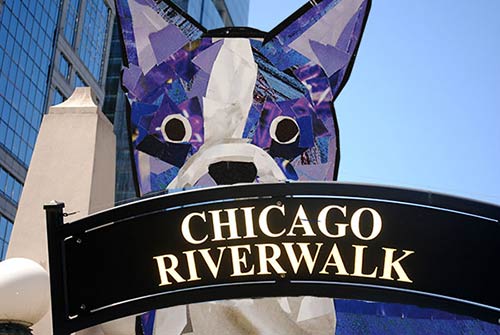 To complete our day of walking, we checked out the Chicago Riverwalk.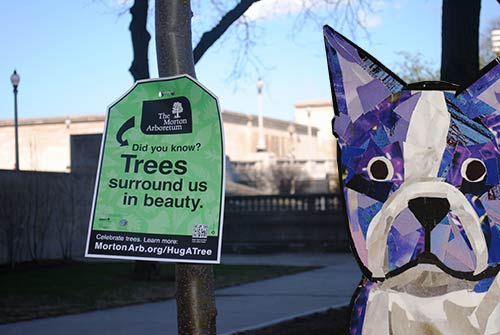 And spent some time strolling around the various parks. Bosty pointed out these colorful signs sponsored by the Morton Arboretum. Thanks Morton Arboretum for reminding us that trees surround us in beauty!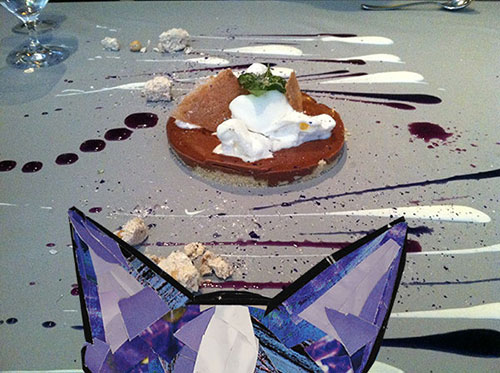 Bosty was pretty excited about our dinner plans. He felt like one incredibly cultured doggy after experiencing the fine dining cuisine at Alinea. His favorite dish was the dessert they prepped right on the table.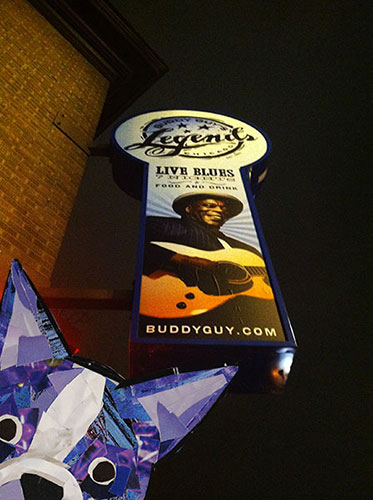 With a full belly, we made our way to Buddy Guy's Legends for some live blues music. Bosty felt like we had one incredible Chicago experience. Although, he had to point out, we made a big mistake by not having any Chicago dogs or deep dish pizza.
Don't worry Bosty, we'll do that the next time we visit.