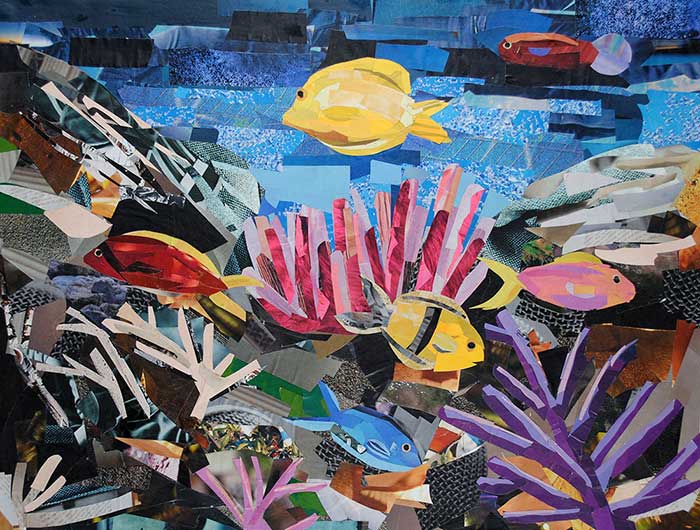 November 5th – 21st, 2010
Nicholas Colasanto Center; Alexandria, Virginia
Map and Gallery Info
"Blue: An Interpretation" was an all member show held by the Del Ray Artisans at the Nicholas Colasanto Center. The show featured the work of several local artists working in a variety of media while exploring different depictions of blue.
If you've taken a look at Megan's work, you've probably noticed that she uses a lot of blue. Blue is a color that has frequently appeared in her work over the years. When she heard that the Del Ray Artisans were having a "Blue" exhibition, she was excited to share a couple of her collages that relate to the theme of the show.
Megan's "A Piece of the Ocean" and "Blue Beaver" were on display for the duration of the exhibit. Both pieces were recently exhibited in "The Animal Kingdom" solo exhibit.