Megan Coyle is an artist and illustrator who resides in the Washington, D.C. area. She takes common, everyday magazines and turns them into works of art. She creates portrait, animal, landscape, and still life collages.
Coyle has exhibited her artwork at the Ward Museum, Smithsonian Ripley Center, Art League Gallery, Krempp Gallery, and other galleries around the country. She has been internationally published in publications that include the Washington Post, Somerset Studio, and Papirmasse. Coyle is also the author and illustrator of the children's book Duck & Fish.
---
In the Studio: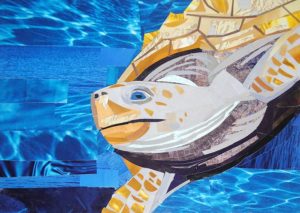 Sea Explorer
When I was growing up, turtles were one of my favorite animals. I remember I had a number of turtle
Read more.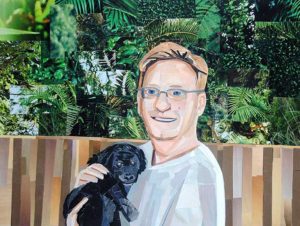 Mark and Sophie
"Mark and Sophie" is a portrait that I was commissioned to make for the wife of a former boss of
Read more.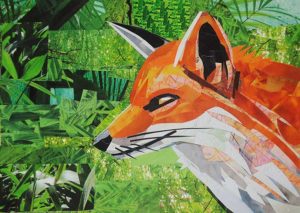 Foxy
The other day I had a chance to finally finish a new collage – this fox portrait. I also was
Read more.
view more