Megan Coyle is an artist and illustrator who resides in the Washington, D.C. area. She takes common, everyday magazines and turns them into works of art. She creates portrait, animal, landscape, and still life collages.
Coyle has exhibited her artwork at the Ward Museum, Smithsonian Ripley Center, Art League Gallery, Krempp Gallery, and other galleries around the country. She has been internationally published in publications that include the Washington Post, Somerset Studio, and Papirmasse. Coyle is also the author and illustrator of the children's book Duck & Fish.
---
In the Studio: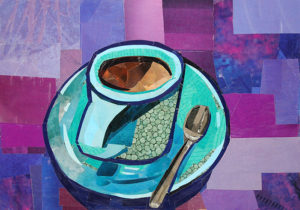 Coffee Break
Coffee is definitely a popular subject matter for me. What can I say? Coffee fuels me and inspires me. I've
Read more.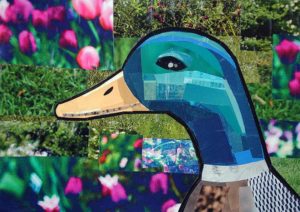 Quack It
I've made quite a few bird-related collages over the years, but this is definitely the first time I've tackled a
Read more.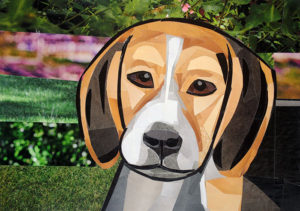 The Contemplative Beagle
Beagles are one of my all-time favorite kind of dog, so of course I had to go and make a
Read more.
view more
---
Resources for Artists & Creatives:
view more
---
Interviews & Talks:
view more
---
The Adventures of Bosty: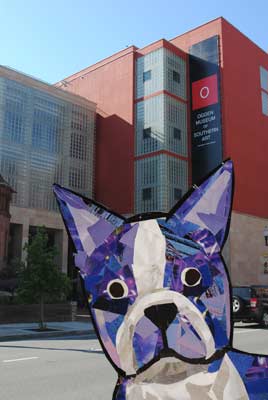 Bosty goes to New Orleans
It's been a while since Bosty's last trip, so he decided to head south before it gets too hot. Bosty
Read more.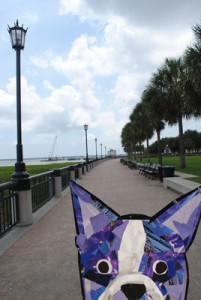 Bosty goes to Charleston, SC
Bosty decided to head down south to Charleston, South Carolina. Apparently D.C. summers aren't hot enough for him. He wanted
Read more.
Bosty goes to Chicago
Bosty decided to spend his summer vacation in the windy city – Chicago. He was really excited to see Frank
Read more.
view more