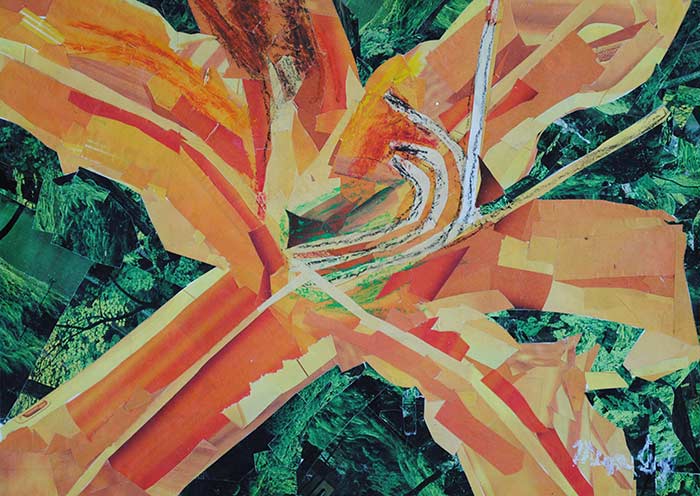 December 12, 2008 – January 19, 2009
Nicholas Colasanto Center; Alexandria, Virginia
Map and Gallery Info
Megan Coyle's collages, "Figure Seated by the Counter," "Pink Flower," and "Orange Lily" were on display in the Del Ray Artisan's Nicholas Colasanto Center. The exhibition featured the artwork of members from the Del Ray Artisans and the Guild of American Papercutters.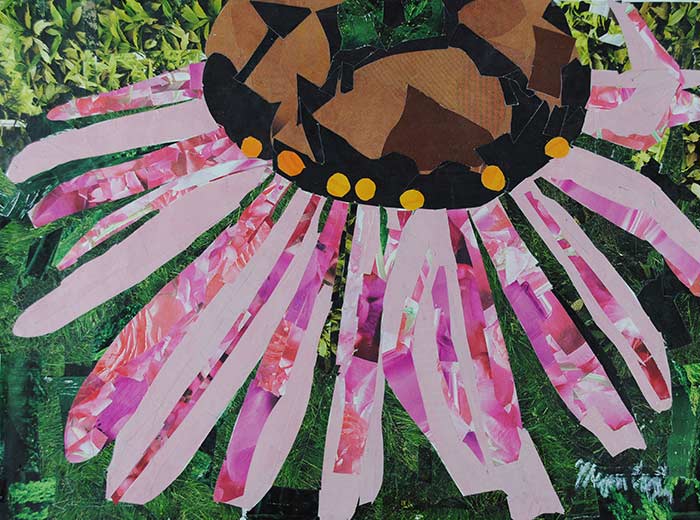 The gallery was filled with detailed artwork – including traditional black and white papercuttings as well as mixed media collages. The exhibition not only had two-dimensional work, but three dimensional sculptural pieces.