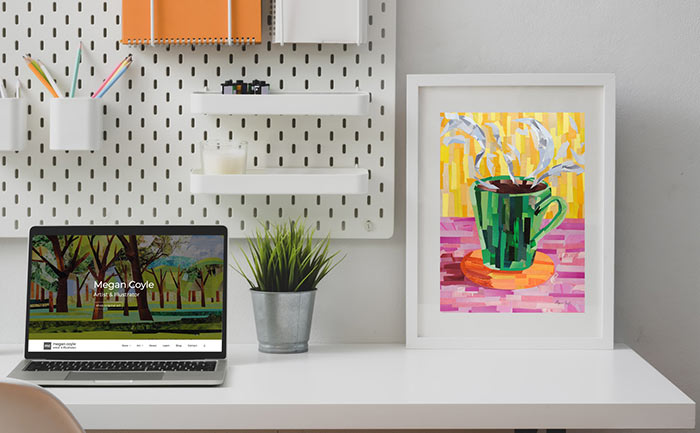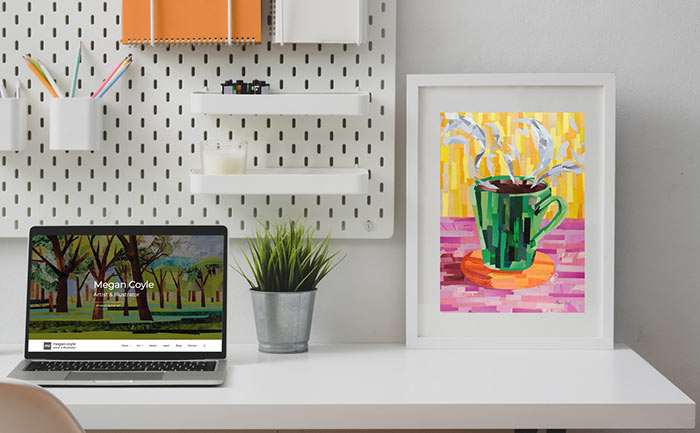 If you're a coffee enthusiast or know someone who is, coffee-inspired art can be a great gift (or great way to treat yourself). Coffee-inspired art works well with decorating kitchens or dining spaces. Decorating a room with art inspired by the room's function, is a creative way you can customize your home.
Over the years, I've made several different coffee cup collages with bold, bright colors. I've used coffee cups as a subject to experiment with color. As a result, I have made a number of coffee cup collages using a variety of colors, which makes it easier to find original art or prints that work well with your home's color scheme.
I use a process to make my collages that I call "painting with paper," where I mimic the brushstrokes of a painting by layering magazine strips. My collages have a unique and colorful style, that would work well with any room with bright decor. My art also works well with adding a pop of color to any room.
You can check our my original coffee cup collages and prints available in my online store.